Congratulations to our co-author Lucinda Willshire who will be speaking in Cairns, Australia, at the Australian Association of Family Therapy National Conference, Featuring Emotionally Focused Family Therapy (EFFT), 20-21 October 2016. Her presentation is important for expats and therapists as it "aims to raise awareness of the emotional impact for traditional nuclear families living as expats".
Lucinda's presentation title: Emotional Underbelly of Expat Family Life for Male Breadwinners, Trailing Wives and Third Culture Kids.
Lucinda's presentation abstract:  Research and documented experience of expatriate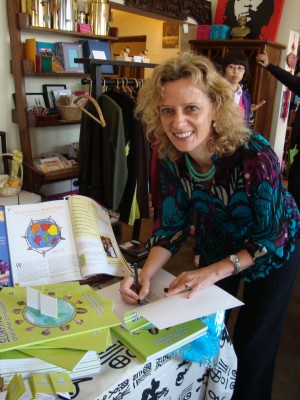 family life is limited. Some work has been done on the emotional effects of nomadic lifestyle on kids from the viewpoint of adults reflecting back (ref David Pollack). However few studies look systematically at expat family life, to analyze the whole family as an 'emotional unit ' (ref Murray Bowen ), including rigid roles for family members, power imbalance between husband and wives and kids and some of the complex emotional and practical issues that can arise for families. These unique vulnerabilities are hidden from mainstream society and there is a lack of experienced professional support available to help families adjust to their experiences. My presentation aims to raise awareness of the emotional impact for traditional nuclear families living as expats, through 'snapshots' from clinical work as well as from my lived experience raising family in Malawi, Australia, Vietnam, Indonesia, China and the U.S.A for over 25 years. The concept of 'third culture kids' will be explained with examples given of 'ambiguous losses' (ref Pauline Boss) they can experience as a result of nomadic lifestyles growing up. For instance loss that leaves a person searching for answers like 'Will I ever see my friends again ?', ' What do I stand for ?'and 'Where is my home?' can hamper a young person's development. My co-authored book 'Slurping Soup and other confusions : true stories and activities to help third culture kids during transition' is a collection of real life stories about third culture kids. The book uses the parent effectiveness framework (Thomas Gordon )Each story is followed by an 'action method' (ref Virginia Satir ) for parents to use with kids to help them explore their experiences of expat family life. A 'trailing wife' may have an impressive CV but is prepared to take time out of her career to support her husband's international career. This can be an opportunity for an adventure for some wives. Other women can develop a state of stress and discontent and feel unfullfilled and lacking in direction. She may relinquish too much power to maintain her 'sense of self' (re Betty Carter). Breadwinner is the sole financial support in a traditional family. In expat families major decisions can be based on the male career, a system that accentuates male privilege and entitlement. Macho culture can prevail leading some men into unethical territory. Snapshots are used to highlight these. Expat life is often perceived as 'glamorous' and on the surface it can be. However underneath the gloss, the lifestyle can take a significant emotional toll on families. There can be a kind of disenfranchised grief for expat families because the experiences of this 'sub-culture' remain largely hidden from mainstream society.
Bio: Lucinda works as a family counsellor at Parentline, Victoria. She has a bachelor of education, post grad in social work and family therapy. As 'trailing wife' for 25 years, she supported 'breadwinner' in his international career, raised 4 'third-culture kids' and cobbled a portable career together in social work and family counselling. She worked as counsellor in expat communities and learned about emotional and practical issues for expat families, on the job. Lucinda co-authored a book titled, 'Slurping Soup and other confusions: true stories and activities to help third culture kids during transition', using Thomas Gordon's Parent Effectiveness framework.