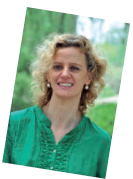 Slurping Soup co-author Lucinda Willshire recently held a successful TCK families presentation at the 36th Australian Association Family Therapy Conference. Following is her bio, abstract of her presentation, and positive feedback from the President of the Australian Assoc of Family Therapy. Congratulations Lucinda!
Bio for Australian Association of Family Therapy conference, November 2015
Lucinda J Willshire currently works as a family counsellor at Parentline. She has a bachelor of education, post grad in social work and recently completed her family therapy training. As a 'trailing wife' for more than 25 years, she supported the 'breadwinner' in his International career with the U.N., raised 4 'third-culture kids' and cobbled together a portable career in social work and family counselling. She worked extensively as a counsellor in expat communities and learned a lot about issues for expat families, on the job. Lucinda co-authored a book for families with young children, titled, 'Slurping Soup and other confusions: true stories and activities to help third culture kids during transition', using Thomas Gordon's Parent Effectiveness Training as a framework. She lives in Melbourne with her 4 third culture kids and is trying to make sense of her experience as an expat and raise awareness of systemic issues that largely remain hidden to mainstream society.
Abstract : 'Male Breadwinners, trailing wives and third culture kids: Expat families and What Lies Beneath'-Lucinda J Willshire
Research and documented experiences of expatriate family life is limited. Some work has been done on the effects of nomadic lifestyles on kids from the viewpoint of adults reflecting back (E.G. David C Pollack). However few studies look systematically at expat lifestyle, the rigid roles for family members, power imbalance between husband and wives and kids and some of the complex issues that can arise for families. My presentation aims to raise awareness of particular vulnerabilities for these families, through 'snapshots' from clinical work as well as from my lived experience raising family in Malawi, Australia, Vietnam, Indonesia, China and the U.S.A for over 25 years. I have a  brainstorm of recommendations. Expat life is often perceived as 'glamorous' and on the surface it can be. However underneath the gloss, the lifestyle can take its toll on families. There can be a kind of disenfranchised grief for expat families.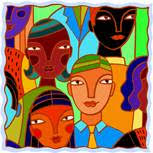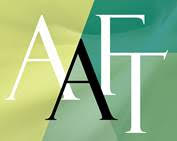 Dear Ms Willshire,
Thank you for presenting at the 36th Australian Association Family Therapy Conference "How and Why do Family and Systemic Therapies work?" Your presentation "Male breadwinners, trailing wives and third culture kids; Expat families and What Lies Beneath" was very well received by our members. The information in your presentation was informative and fascinating.  Our only regret is that we didn't have more time to discuss the subject matter further with you.
We hope that you enjoyed catching up with colleagues and meeting new members of at the 36th Australian Association Family Therapy Conference and hope you will be able to join us in Cairns in 2016. We will keep you posted with updates and plans as they develop.
Thank you again for taking the time to present at our conference.
Sincerely,
Margaret Hodge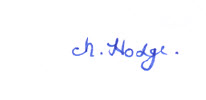 President
Australian Association Family Therapy