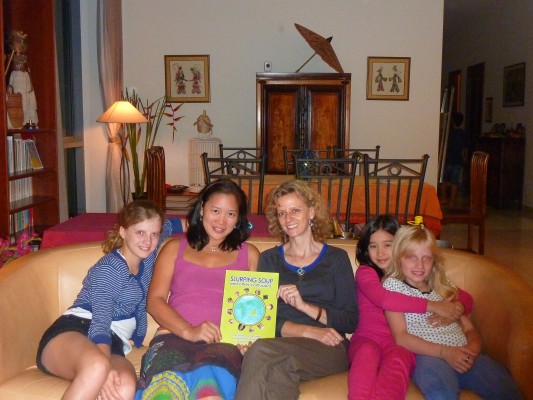 Yes, Alexine and Diana from the 'Missing Alexine' story meet again and are still great friends. Author Lucinda and her daughters' Lyndsey and Diana last week called in to visit Alexine and her mother Delia in Singapore on their way to their holiday in Beijing.
On Thursday Delia held a lunch for international women in Singapore and showcased 'Slurping Soup'. The response was very positive, so our book is now becoming international. Thank you Delia!
Alexine's artwork also features in our book for the story 'Home country. What's that?' Thank you Alexine!